Fortnite's Season 9 arrived and is ready to play. There are many new areas, including a completely rebuilt and futuristic version of Tilted Towers, called Neo Tilted. Retail Row is now known as the Mega Mall, and there are many new changes to the game, including new outfits, weapons, and ways to travel around the island. Buckle in and pay attention to this ultimate guide to Fortnite Season 9!
Fortnite Season 9 Map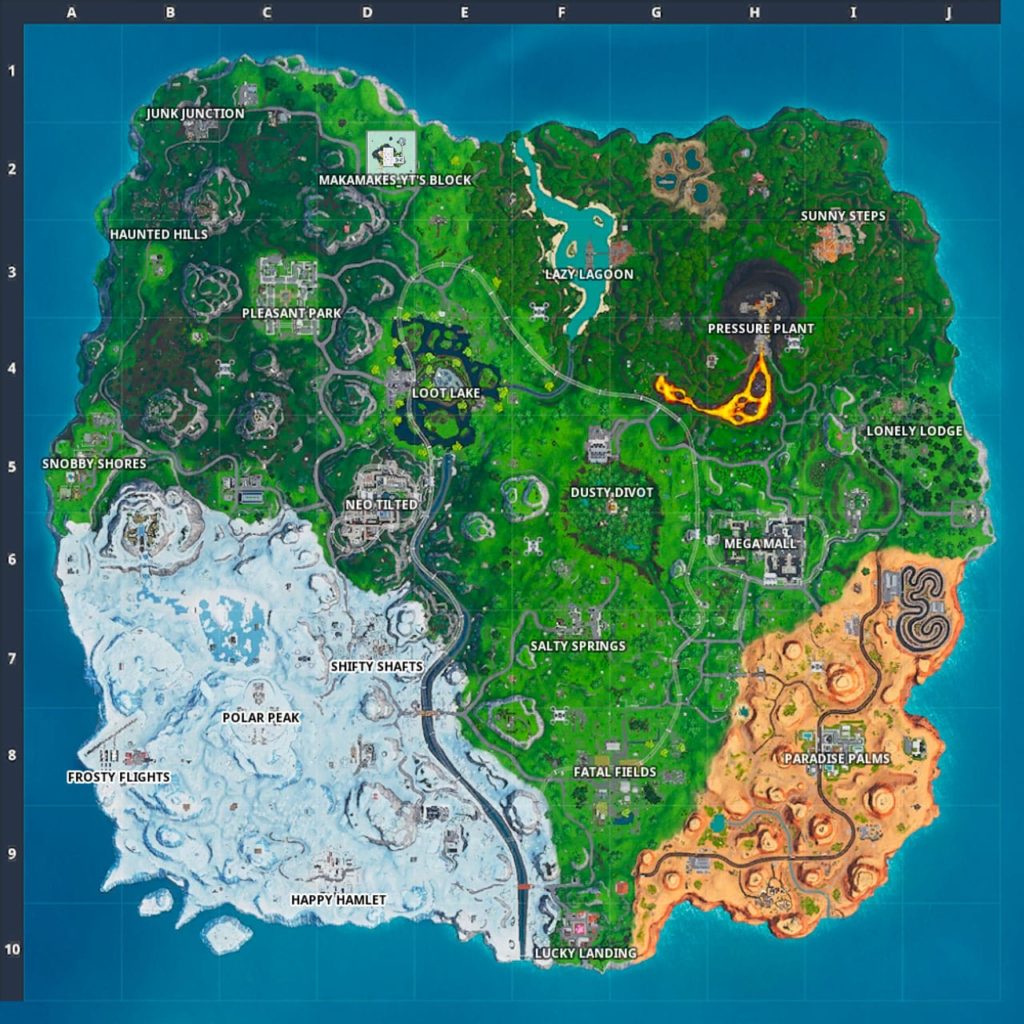 The overall geography of the map did not change much for Season 9, but many of the named areas were heavily altered. There are also some new areas to explore. Let's look at some of the biggest changes.
Neo Tilted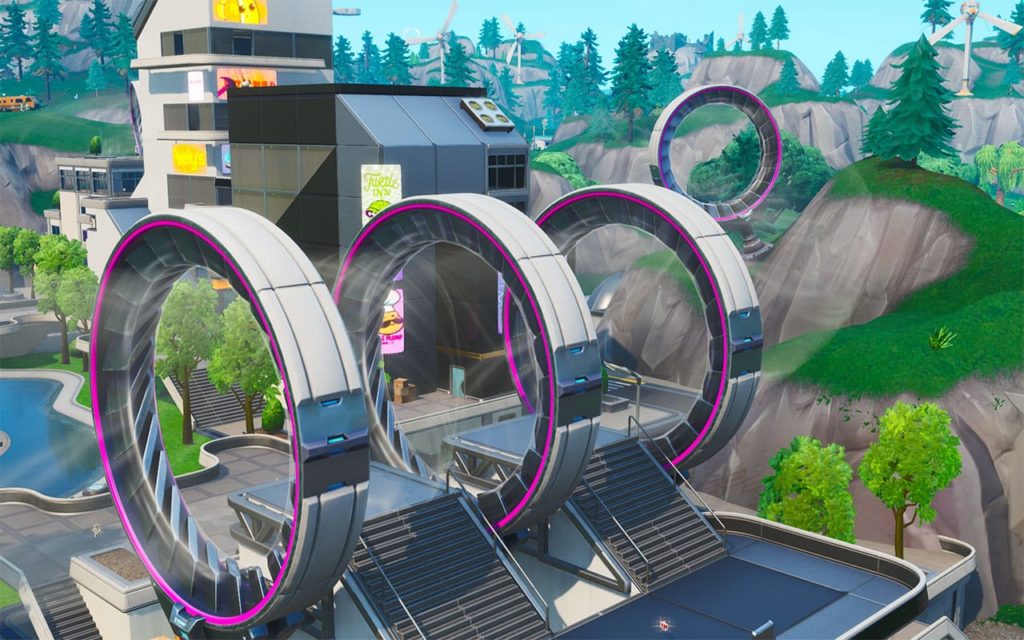 Tilted Towers, everyone's favorite drop-in zone for the start of a match, was completely destroyed by a volcanic explosion in Season 8. Now it's been re-built and re-imagined as a futuristic city, complete with modern skyscrapers and a special transport device called the Slip Steam, which encircles the city. It's also been renamed to Neo Tilted, one of the first times an area on the map doesn't use alliteration in its name.
Mega Mall
The volcano explosion also destroyed the entire eastern half of Retail Row. That area has now been replaced with a giant futuristic shopping complex known as the Mega Mall. It is also encircled by a Slip Stream travel device.
Sky Platforms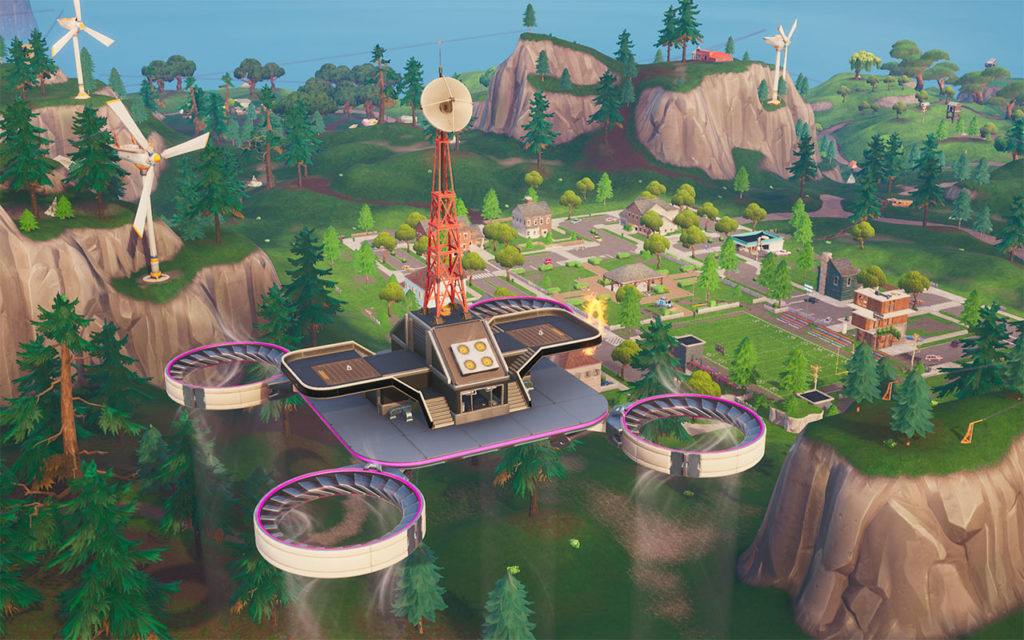 The map has seven sky platform structures that hover high above the ground. They are powered by giant fans that keep the platforms afloat. You can ascend to the platform by standing underneath these fans. You'll gently float up to the platform, much like you can with the volcanic vents from Season 8.
Here's a complete list of all the named areas of the map in Season 9.
Dusty Divot
Fatal Fields
Frosty Flights
Happy Hamlet
Haunted Hills
Junk Junction
Lazy Lagoon
Lonely Lodge
Loot Lake
Mega Mall
Neo Tilted
Paradise Palms
Polar Peak
Pleasant Park
Pressure Plant
Salty Springs
Shifty Shafts
Snobby Shores
Sunny Steps
Season 9 Outfits
There are many new outfits and gear for Battle Pass holders in Season 9 of Fortnite. If you hold a Battle Pass, you'll start out immediately with Rox, a legendary outfit, and Sentinel, also a legendary outfit.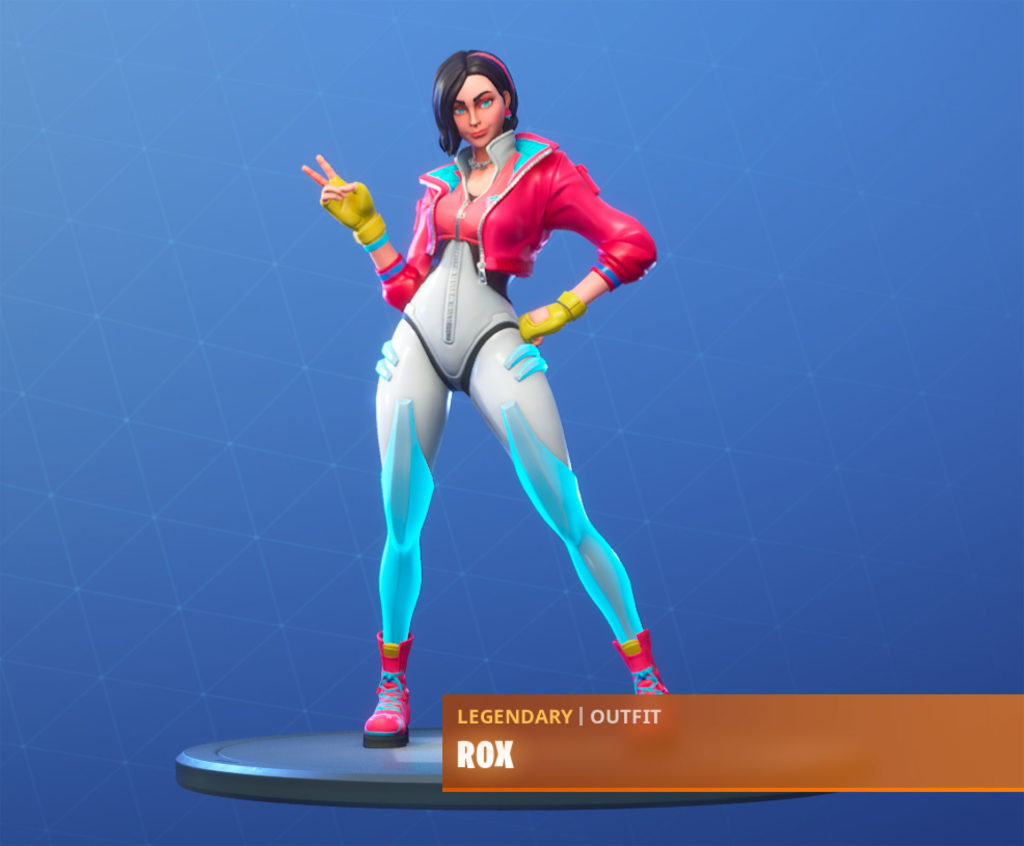 At tier 23, you get Bunker Jonesy, an epic outfit featuring a guy with a really long beard, almost like he'd been asleep like Rip Van Winkle in his bunker for more than 20 years.
Get to tier 47 and you'll earn Vega, an epic outfit. This is part of the Bounty Hunter set.
At tier 71, you'll unlock Stratus, and epic outfit that is part of the Storm Stalker set.
Once you climb up to tier 87, you get Demi, an epic outfit that's part of the Scarlet Dragon set. I think this might be my new outfit of choice once I get to tier 87.
Finally, for players who make it all the way to Battle Pass tier 100, you can get Vendetta, a legendary outfit that's part of the Suit Up set.
Wick's Bounty
Wick's Bounty is a special Limited Time Mode (LTM) event in the game featuring characters, outfits and storylines from the John Wick movies and the LTM is timed to coincide with the theatrical release of John Wick Chapter 3 — Parabellum.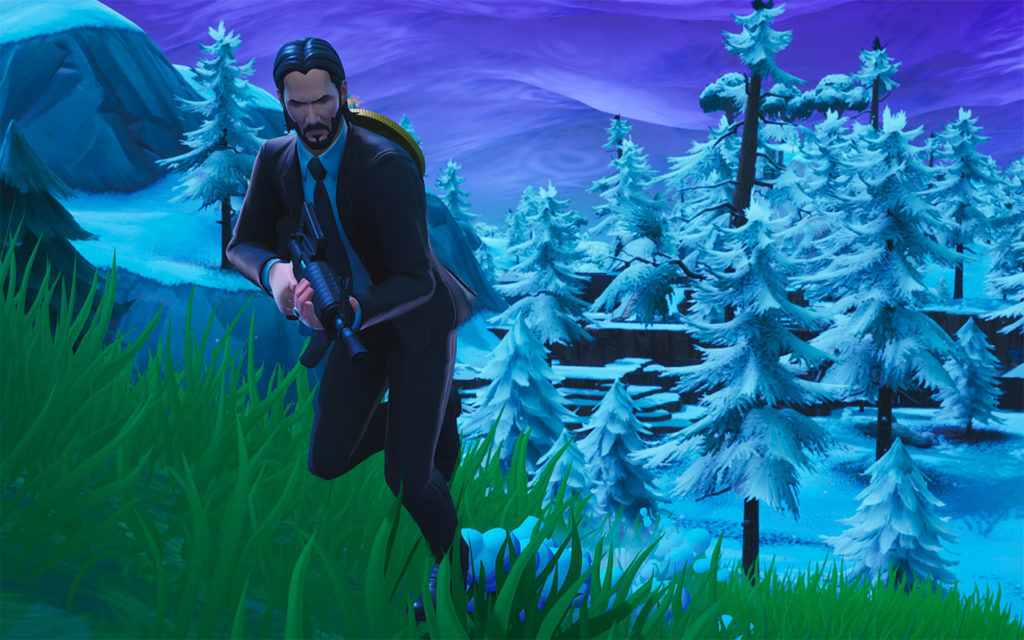 In this special game mode, you join a squad of players with the objective to collect 500 gold coins before any other team. Coins are collected by killing other players, and sometimes gold coins can be picked up from the ground. The first team to get to 500 coins wins, and there is also a timer if the game runs too long.
The 3 players with the most gold coins are marked and labeled on the map, so gathering coins and then trying to hide is an impossible strategy. Because everyone can always see where the top 3 players are, the game mode usually involves heavy firefights and action.
Every player starts with two weapons: blue (rare) versions of the Combat Shotgun and the Tactical Assault Rifle.
You can complete several John Wick-themed challenges while the event is running to win special items and XP rewards. There is also an official John Wick outfit available in the store. This is similar in appearance to the "Reaper" outfit that was available in Season 3, and which was considered to be an "unofficial" John Wick outfit.
Leaks and Rumors
Before Season 9 was revealed, there were plenty of leaks and rumors, including leaked information from Ninja (everyone's favorite Fortnite streamer, of Twitch and YouTube fame) who claimed to have the inside scoop on Season 9:
An allegedly leaked screenshot of the main Season 9 outfits was posted on Twitter after it appeared on Goodnite.fr. Is it real? We'll find out soon enough.