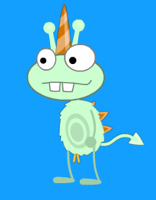 Halloween is all about creepy and spooky and nothing says creepy like monsters, right? Fortunately, there are a bunch of monster costume options in Poptropica. One great group of monster costumes that you can wear is the Furry Monster Collection. There are four different costumes in the set. They're a little more cute than creepy, but they're perfect for trick or treating around all the Poptropica Islands. Boys and girls have slightly different options.
All the furry monsters share the color green, but otherwise they have different features including wings, horns, fangs and even polka dots and stripes. The really cool part is that you can mix and match parts of the four main versions to create your own completely unique furry monster. With so many different parts, you can come up with something really creepy or very cool.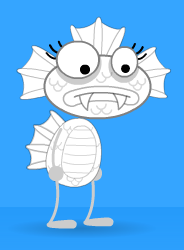 Another lesser-known monster outfit is the Swamp Monster, also available in the Poptropica Store. It's an all-white outfit with fangs and gills and it's perfect for wearing around on Cryptids Island or just hanging around under the docks on Counterfeit or Skullduggery. Someone might even take your picture and try to claim they found a legendary monster!