Wow, some fantastic entries for our first Halloween Fan Costume Contest!  The votes were pretty evenly distributed, but clearly a lot of you are Hunger Games fanatics, because the winner had a big lead over the rest of the pack.  Well played!  So, without further delay, here are the results:
WINNER OF FIRST PLACE IN OUR HALLOWEEN FAN COSTUME CONTEST IS…MIGHTY HEART!
Huge congratulations to Mighty Heart!  Here's how she described her winning outfit: "My name is Katniss Everdeen. I live in District Twelve of what was once the United States. I volunteered for my little sister, Prim, in the 74th Annual Hunger Games. In this cruel game, two children from each of the 12 Districts between the ages of 12 and 18 are forced to fight to the death on national television."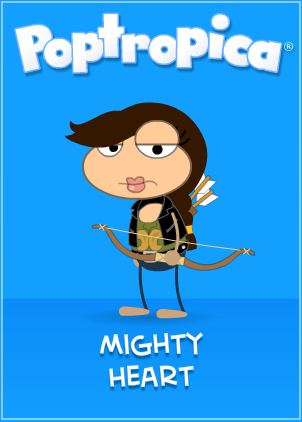 SECOND PLACE GOES TO…LITTLE COYOTE!
Little Coyote went with a modern take on a costume classic, which she describes as: "My beautiful, fairy princess."  Did she really dress as a fairy princess or was their some mix-up when we grabbed the images?  Doesn't matter, because either way she's going home with second place from over 40 contestants!  Congratulations, Little Coyote!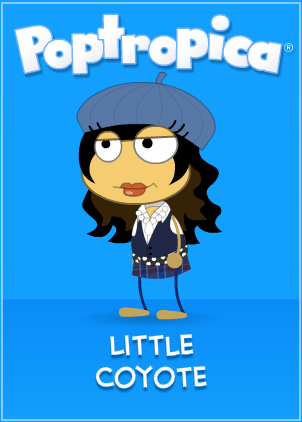 IN THIRD PLACE WE HAVE…A TIE BETWEEN SHAGGY HEART AND SILVER SKULL!
The race was so tight after our first and second place finishers, that we ended up with a tie for third place!  Congratulations to Shaggy Heart and Silver Skull!  Here's Shaggy Heart describing her spooky Halloween costume: "Beware……because everything is not what it seems! I am the Vampire Queen. I command all of the vampires and bats on Poptropica. But don't make me angry, or I might zap you with my Lightning Staff!"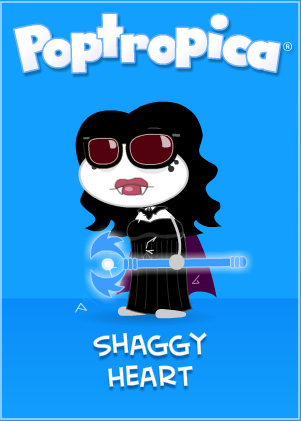 Last, but certainly not least, is Silver Skull, who came up with this incredibly inventive character and back-story: "I am Thalia, daughter of Zeus!! I carry a sword which is packed with the power of my dad's master bolt!! I am cute, smart and violent! I am also a Hunter of Artemis!! I have a hunting knife, so better back off!! I also have a quiver of arrows concealed behind my hair and I have Poseidon's blessing in the form of my necklace!"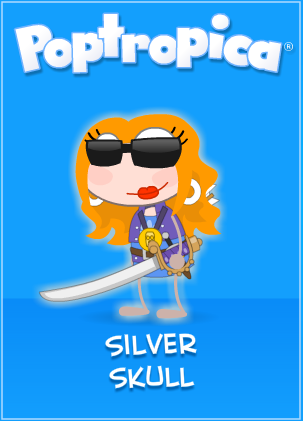 And thanks to everyone who participated for turning our first Halloween costume contest into such a success!
On to Costume Contest #4, which is…up to you!  Let me know what you want to do for the next contest.  Thanksgiving theme or something different?  They haven't announced a release date for the next Poptropica Island, Charlie and the Chocolate Factory, so we might be able to do one more contest before it comes out.