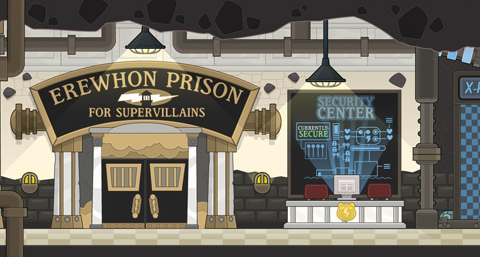 Some very cool details have come out about the new Super Villain Island.  Here's what it says on the Creator's blog:
"Deep inside a top-secret prison, four of Poptropica's most infamous villains float in suspended animation. Your mission: to infiltrate their minds and extract the sources of their evil. Can you withstand a journey to the heart of darkness, or will their twisted dreams trap you forever?"
Entering dreams and infiltrating minds sounds like a certain movie with Leonardo DeCaprio.  Poptropica Inception?  So cool.  (And a far cry from what I thought was going to happen when I posted the last poll.  Oops!)
It was also revealed that the bonus quest is going to involve another villain and re-visiting a nightmare version of an island we've already played.  But which villain and which island?  Can't wait to find out!