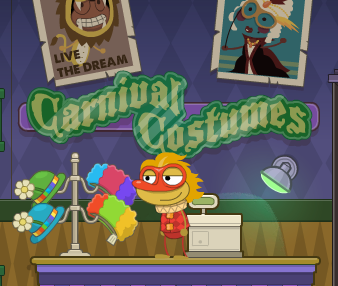 One of the coolest parts of Night Watch Island is the costume store called Carnival Costumes. In it, you can find pieces for all kinds of awesome outfits. I've put together a visual reference for the costumes (see below). These are what's available AFTER you finish the island. Like many islands, there are costumes that are only available before you complete it. In the case of Night Watch Island, for example, there's a cat burglar costume that you can get, but only BEFORE the alert goes off for Carnival Costumes. (So if you want the cat burglar costume, make sure to head there right after you get access to the whole mall.)
Let me know if you like this kind of reference. If so, I might put together a series of Costume Round-ups of all the other islands. That way you can see what costumes are available on each island after you complete it. Let me know in the comments!
1. Emcee – something about it makes me picture the hostess of a colorful circus or party: colorful bowler hat, matching vest, bow tie, purple skirt, and jaunty cane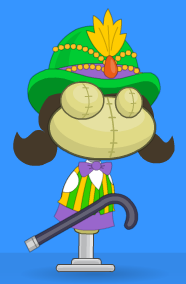 2. Formula One Racer – has the cool racing stripe on the jacket and pants and the wind-blown hair, as well as vintage driving goggles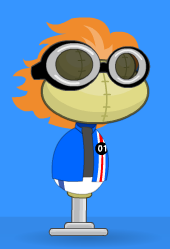 3. Texas Oilman – the Stetson, the Longhorn belt buckle, the suit, sunglasses, and conspicuous dollar bills — yup, he's from Texas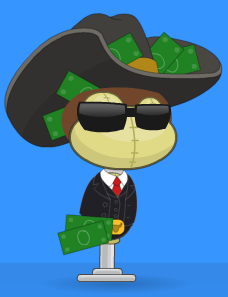 4. Wood Elf – similar to the elves you find on Twisted Thicket Island, this one's sporting cool face tattoos, pointy elf ears, leaf garb, and a spear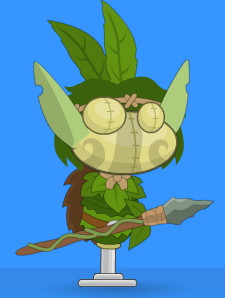 5. Luchador – a classic, colorful Mexican wrestler mask, tank top, belt, and cape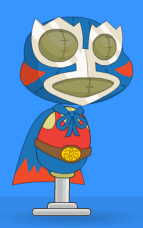 6. Carnival Jester – something you'd find on the streets of Venice during Carnivale, this outfit includes the pointed hat, comical nose mask, ruffled neck, and jester shirt and pants, as well as the white face paint with rosy cheeks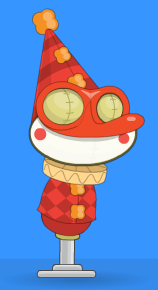 7. Johnny Jetpack (or Jenny Jetpack) – a 1950's era space suit, complete with helmet, microphone, vest, belt, and rocketpack. Sadly, you can't get the headgear.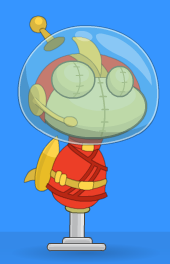 8. Moon Masquerade Costume – another Venice Carnivale inspired outfit, with moon mask, star shirt, and cape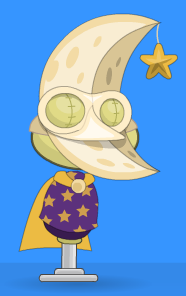 9. Cardboard Robot – an odd addition, this costume includes a cardboard robot hat, a wide mustache, and cardboard box that serves as the robot's body. Like I said, odd.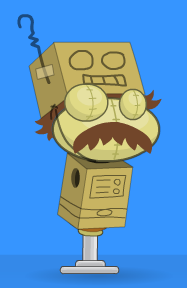 10. Geisha – harkening back to Red Dragon Island, this geisha costume comes complete with ornate hair, and three-piece kimono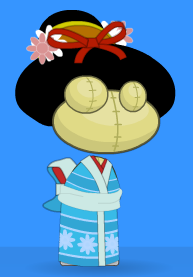 11. Police Uniform – protect and serve with this cap, shirt, pants, and policeman's belt