As we get ready for the release of Back Lot island, I wanted to gather some of the teaser images the creators have given us and see if we can't figure out some of the details of the movie-themed adventure.
First off is a film splicer, a piece of old-school movie editing equipment that has gone the way of the Dodo since the digital era. Looks like we might get to play a little film splicing game: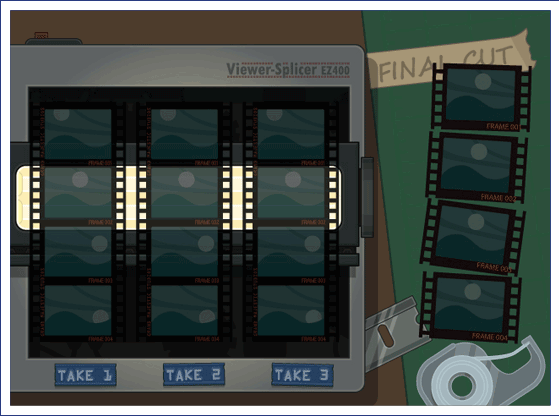 Next we have a backdrop. Combined with the following picture, it appears the backdrop is going to roll upwards, giving the illusion of falling. Movie magic!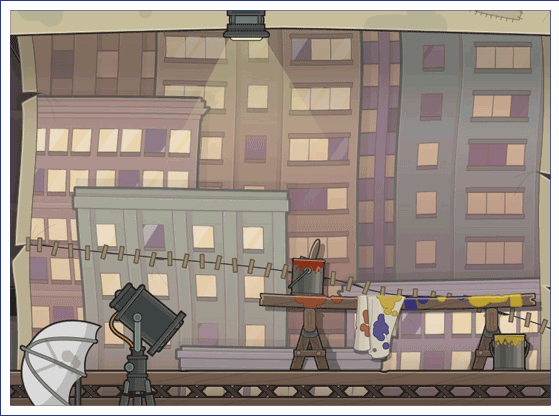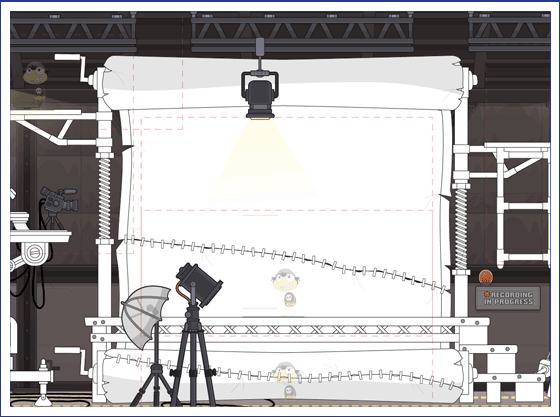 Based on the handprints and footprints, I'm guessing Carson Willis is an old movie star who was immortalized like the many celebrities who've put their handprints in the sidewalk in L.A.'s Walk of Fame outside Grauman's Chinese Theater.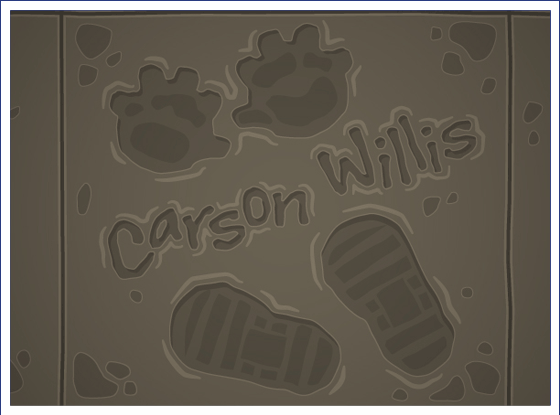 And speaking of the famous Grauman's Chinese Theater…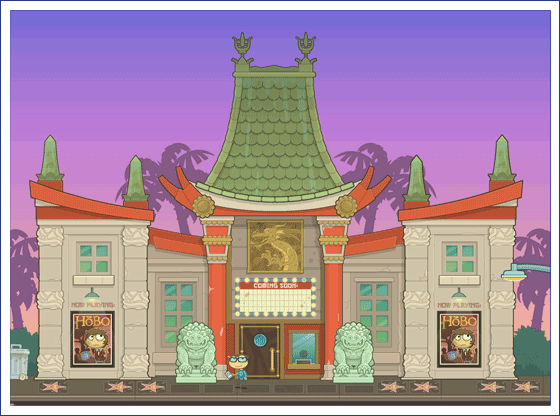 A preview of the interior perhaps?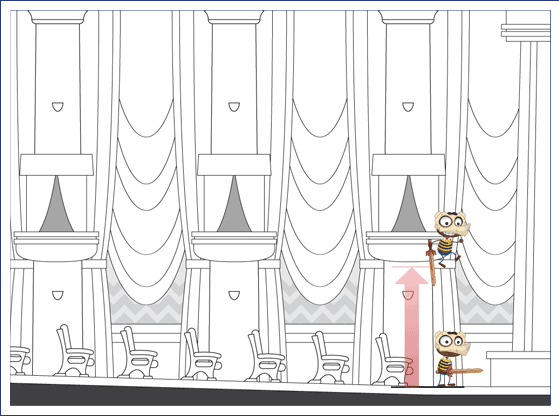 Next up are two old starlets. Or the same aged starlet in different outfits.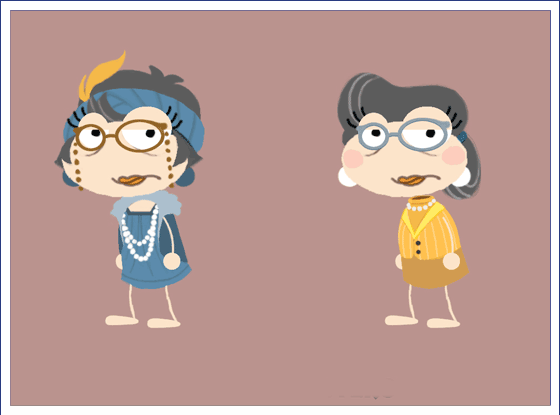 This next image looks like it's teasing a sound effects game. Watch the screen and match the sound FX to the picture, maybe?
Someone's spying Paparazzi-style outside Soundstage 2. Notice the barrel of Cry More Fake Tears and garbage bag labelled "scripts". Satire at its best!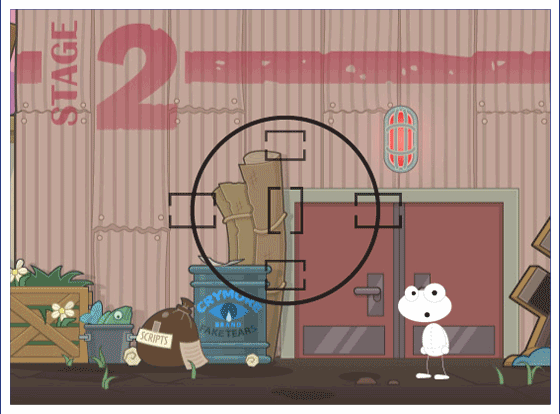 Based on this image of a golf cart, as well as some overhead map type images that I didn't post because they were kind of boring, I'm guessing Back Lot Island is going to have a map system similar to Wild West and Lunar Colony. Or it could just be an old cart you walk by on the way to a soundstage.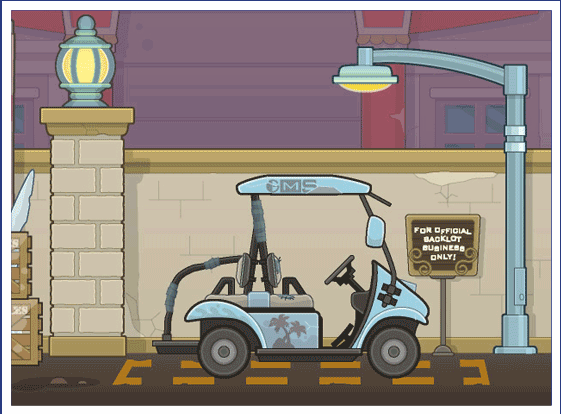 Speaking of stages, here's another soundstage exterior with a hilarious looking dinosaur prop, as well as a couple soundstage interiors.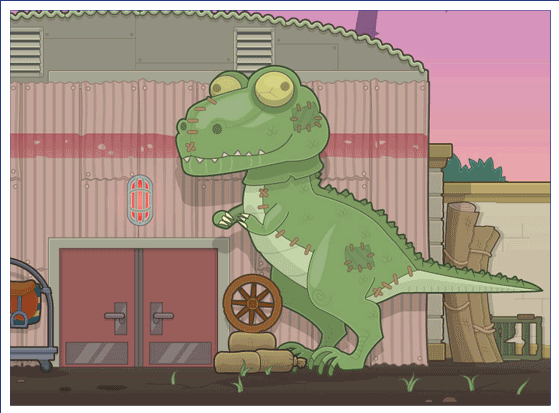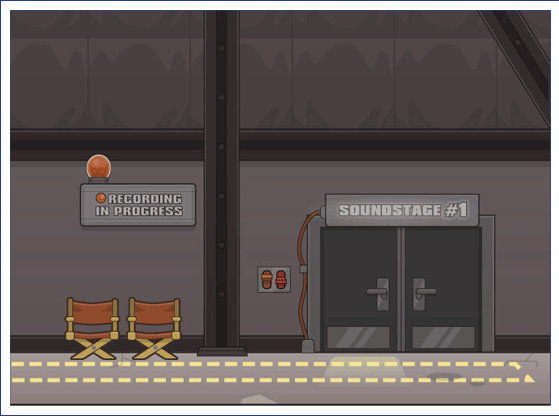 Green-screen magic! I hope we get to add that monster outfit to our costume closet!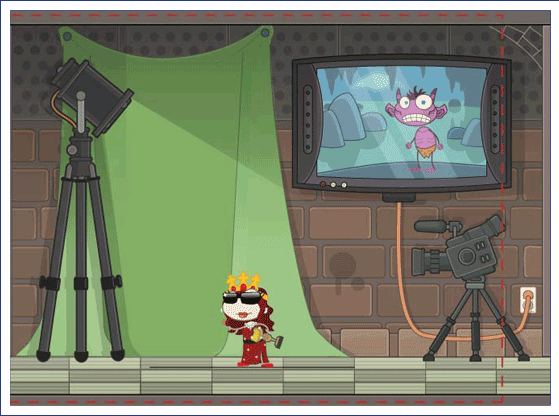 "Look out, a tornado! Run for your lives!"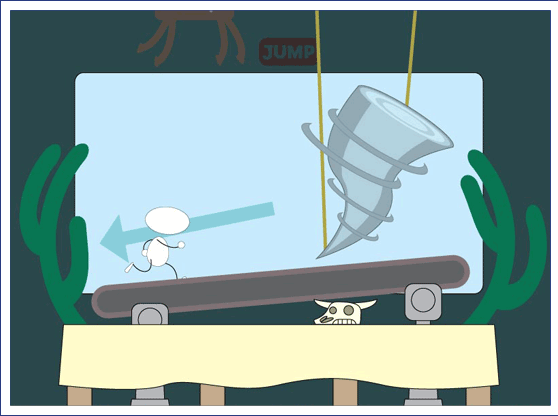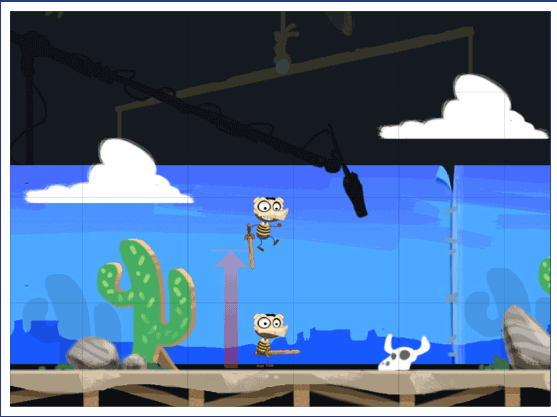 MAKE-UP! And what's with the fish and seagull?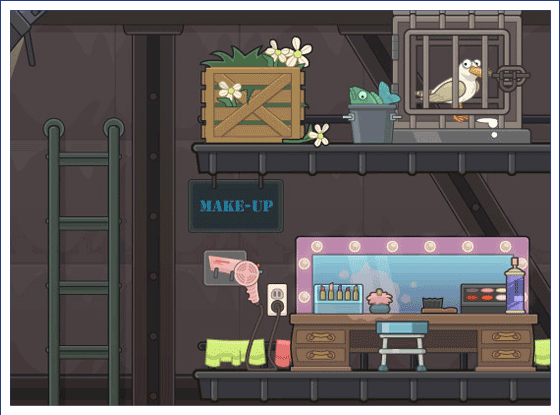 You can't make it in show business without a talent agent. Welcome to One-of-a-Kind Talent Agency.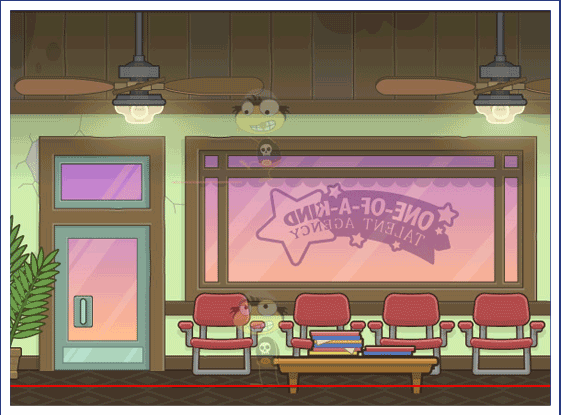 Once you've made it big, they'll immortalize you in wax. Have you ever seen one of these things? They're really creepy.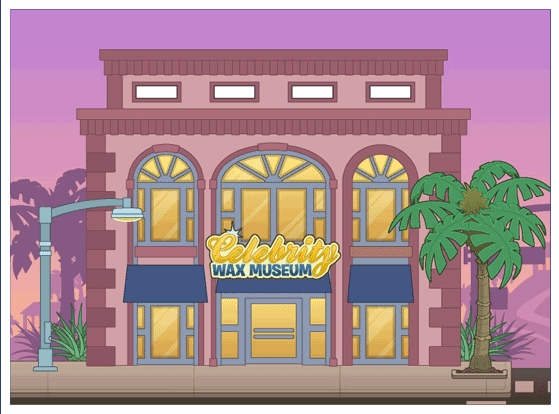 I wasn't sure if I should include this, because it might not be Back Lot Island. If it is, I'm thinking its a basement full of old props? Or maybe they're making an island called Yukon Gold! where we all get to be gold prospectors. But…I doubt it.
Can't make a movie without some planning and here we see the prop design for the "locomotive".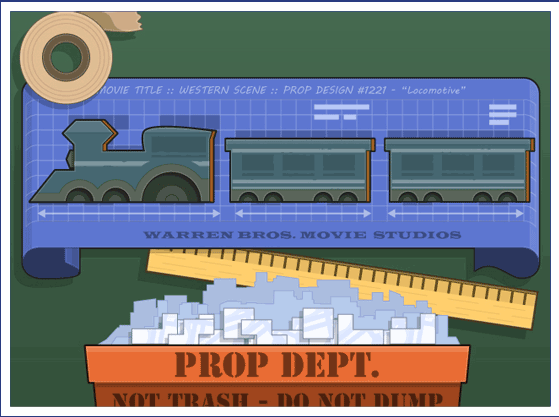 All the stars have to have trailers. This one belongs to the famous Kirk Strayer. We don't know him now, but once Back Lot Island is released, we will.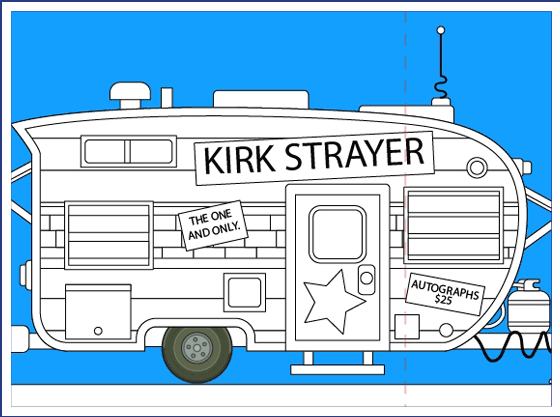 Finally, the last two teaser pix look like they're stills from an action movie and an alien invasion movie. Can't wait to see them on the big (small) screen!