Mandrake Root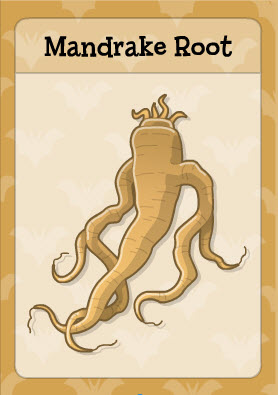 The Mandrake Root is one of the ingredients to create the Anti-Vampirism Serum.
How to Get the Mandrake Root
You find the Mandrake Root at a ledge in the Castle Grounds area. Run to the right and you'll see a wooden wall. Use the crossbow again to shoot arrows into the wall and then jump up, using the arrows as steps. When you get to the top, jump up onto the stone ledge and you'll get the Mandrake Root.