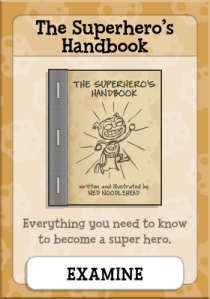 The The Superhero's Handbook is pretty funny book that you can read in Super Power Island. This can be the first item that you can get in this Island, however you can also skip this since it's not really needed to complete your mission in the island.
How to get The Superhero's Handbook
You can get the Superhero's Handbook from Ned Noodlehead on the Comic Shop just beside the area where you arrived in Super Power Island.