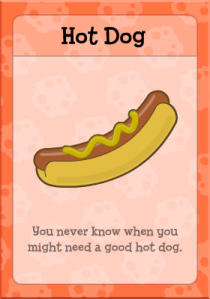 You will need the Hot Dog at the end of your mission to get the Island Medallion, because the prison warden has given the Island Medallion to Ned Noodlehead. Ned will offer to trade you the medallion for a hot dog. Do the trade and you will finish Super Power island.
How to get the Hotdog
Go to the hot dog vendor in City Park. Talk to the vendor and he will give you a hot dog. It's really that simple!