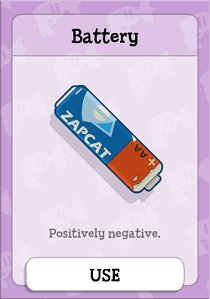 Use the Battery to turn on the remote control on the living room. And use the battery again to drive the truck (but you need to get the truck's remote control first).
How to Get the Battery
Get the screwdriver on the kitchen and use it to the truck. It will open the truck battery pack and you can get the Battery to your backpack.