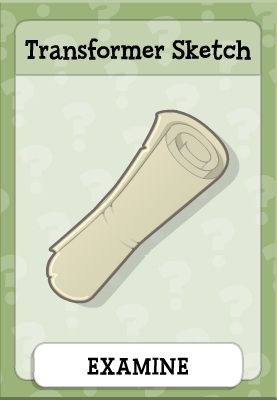 The Transformer Sketch is the information about the Transformer that Tesla is carrying in this luggage. This could be the item that the theft really wants.
How to Get the Transformer Sketch
Tesla will offer you to tell what he was hiding if release him, use the lock pick set to open up his handcuffs. And then he'll tell you he was carrying a small transformer capable of generating an enormous amount of wattage and that only this device would provide enough electricity to power the ferris wheel. He'll also give you a sketch of the transformer.