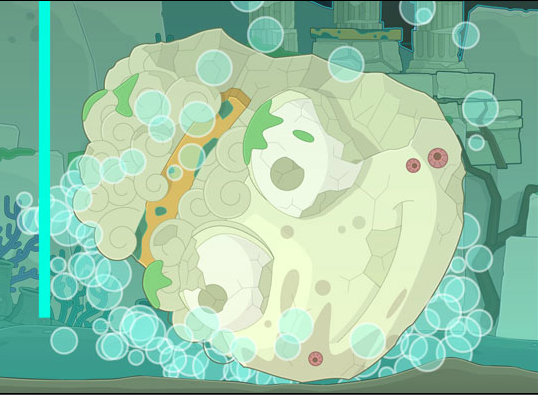 The Daily Pop has some interesting images in their Sneak Peek section. The teaser images seem to  hint at a future island that involves underwater salvage — exploring the depths of the ocean looking for ancient artifacts — and a volcanic island, possibly with some kind of monster on it. If these images are together, then it looks like an upcoming island will be something like Scavenger Island. The word 'scavenger' can sound kind of negative, but Anthropological Exploration Island doesn't roll off the tongue quite as nicely. One of the pictures hints that there's a flag you have to recover. Maybe there's an eccentric billionaire who's hidden flags all over the world in remote and dangerous locations and you have to compete against some nefarious characters to recover them? Virus Hunter Island has to ship first, so it might be awhile before we know the answer. Until then, check out these sneak peek images if you haven't already and let us know what you think they mean in the comments below.
Here are the other two images that seem to imply an underwater exploration and salvage mission:
And here are the volcano images. A couple of them look like our Poptropicans are going to need to surf down a lava flow of an erupting volcano!
Finally, here's an image that looks like you're about to get jumped by a huge monster. And a picture of a Poptropican soaking in a natural jungle bath. But doesn't that look like a giant scaly tail in the background?