There are some brand new Halloween costumes in the Poptropica store, along with two new store items called Silly Streams and Followers Spook Pack. Here's all the details on the cool new stuff that you can get in the Poptropica Store.
New Halloween Costumes
Girls have a few choices, including the creepy countess, swamp monster, and werewolf girl outfit. All of the costumes cost 75 credits.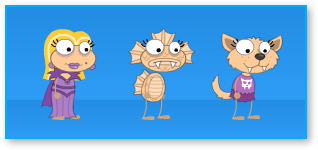 Boys can only get the werewolf boy and the swamp monster outfits. The costumes cost 75 credits.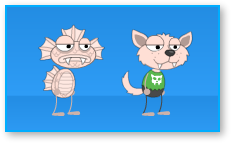 Followers Spook Pack
The followers spook pack is a new collection of followers, which will follow your character around in Poptropica. The new pack includes a ghost, a bat, a skull and a jack-o-lantern. Spooky!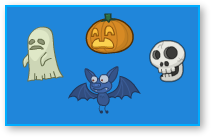 Silly Streams
Silly Streams is a can of colorful strings that shoot out and cover things in your path. It's just like Silly String in real life. This is one of the most fun items to come out of the Poptropica store in a while. It costs a hefty 250 credits, but it's worth it!