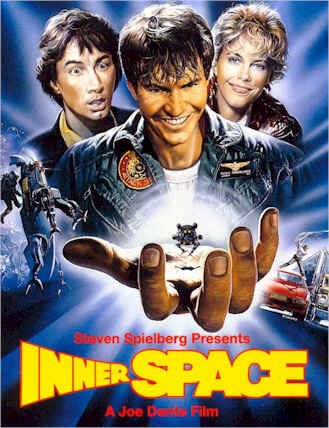 The Sneak Peek section in Poptropica (click on Daily POP! when you're logged in), has shown enough images from the new island in production to give a pretty good idea of what it's going to be about.  There have been at least two movies about the idea of someone being shrunk down and then stuck inside another human being that I can remember.  The movie poster at the top was for a 1963 film about a team of scientists who get shrunken down so they can go inside a sick man's body to cure him.  The one below it is for an '80's comedy about pretty much the same thing, except there's lots of people being hit in the head and falling down.
Based on the sneak peeks, looks like Poptropicans are going to get to go on a similar adventure!
Here's a guide, in case you're unclear about where everything is.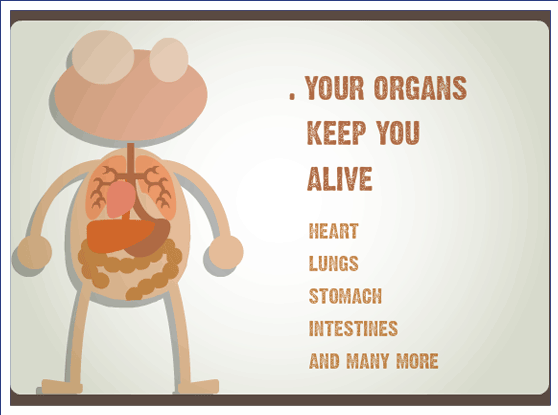 Now, all of the teaser images that show what it's going to look like inside someone's body.  (Yuck.)  First off is a peek at the adventurers in their bio-suits, inside…some part of the human body.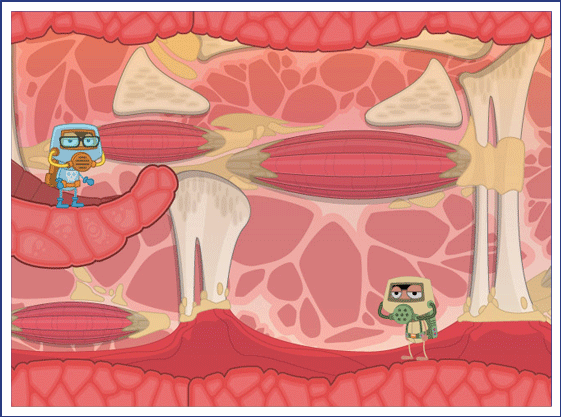 The mouth.  Someone has been flossing regularly. Although, what's the deal with that renegade tooth at the bottom?  Dentist!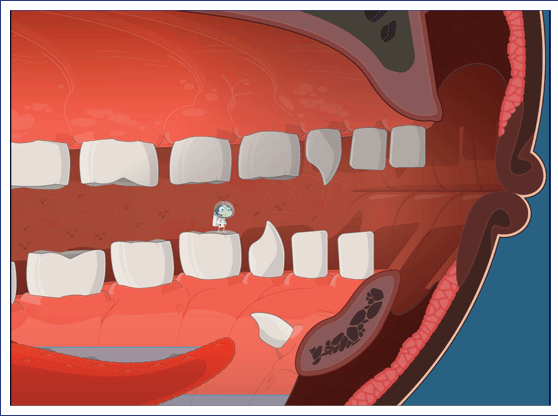 Not sure.  Wherever you have crystals growing in your body.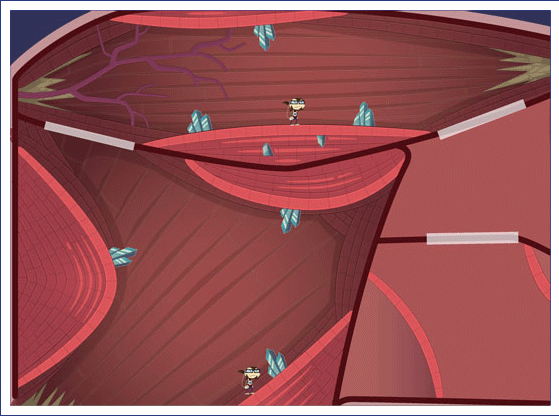 The stomach with a small jungle of broccoli and mushrooms and…is that calamari?  Also, looks like someone's got an ulcer. Why the stress, you've just got little people running around inside of you. What could go wrong?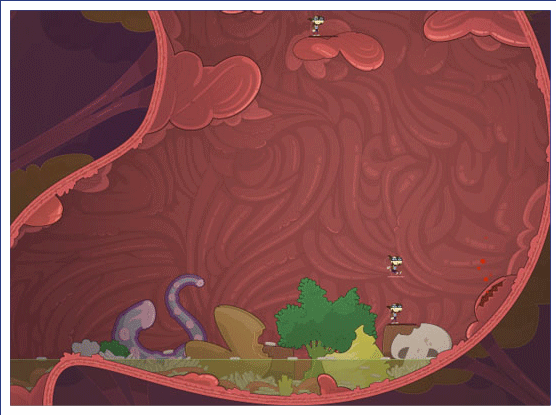 I'm guessing this is a finger and the bone part is a fingernail.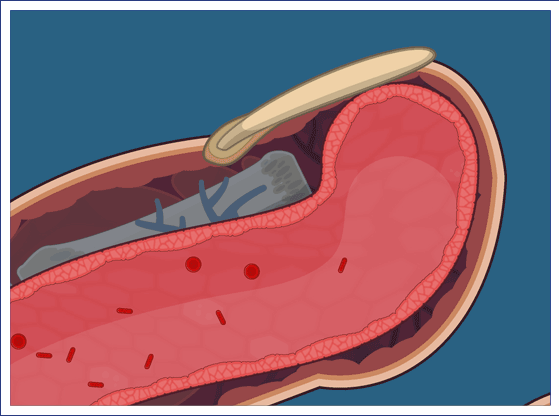 Egads, the intestines?  With some serious blockage.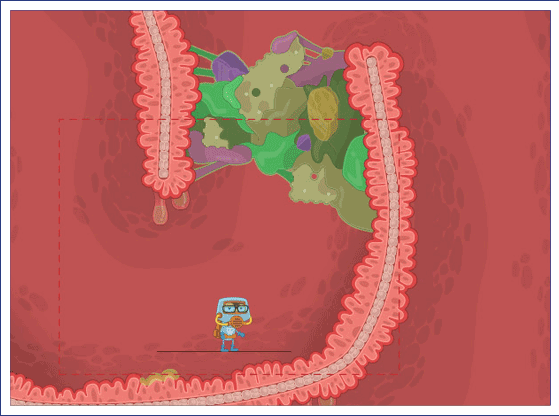 Uh…lymph nodes?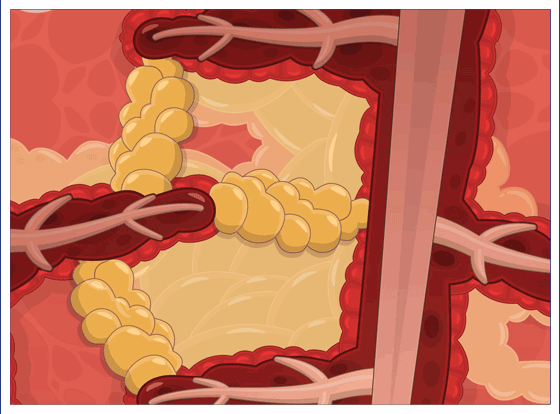 What could this be, I wonder?  Maybe if I just looked out this large clear window…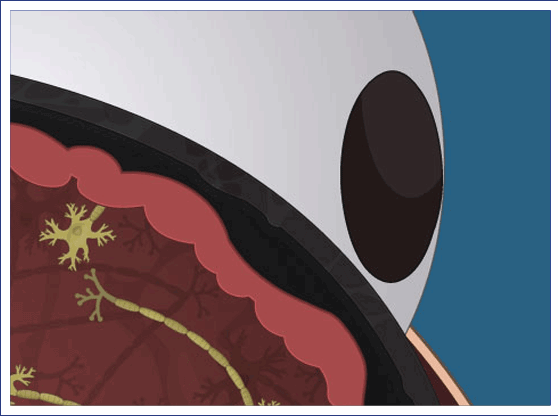 More muscle-y adventure.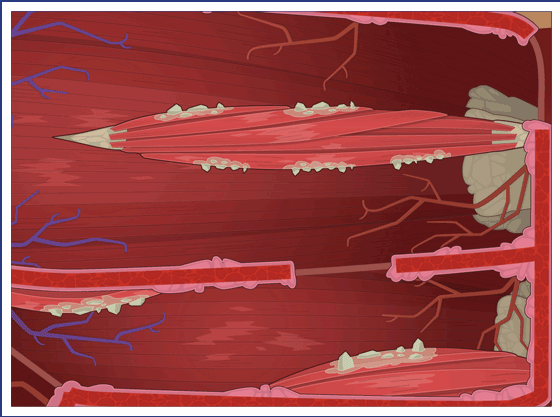 Inside the ear canal is what I'm going with.  Those things look like ear drums to me. Remember to whisper.
I'm not sure I want to know.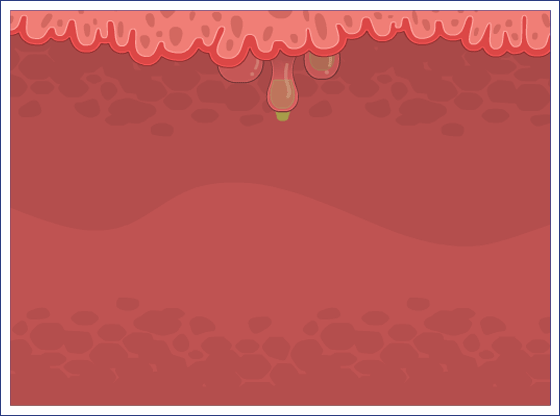 Based on the following teaser images, this island will also have a town hall, a video store, a gym, a Falafel place, and, of course, a hi-tech lab complete with shrinking ray.