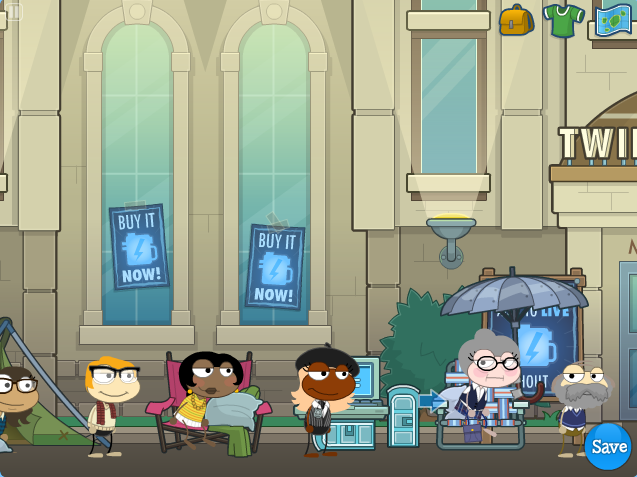 New images from the Creator's Blog of Night Watch Island.  The one above shows an eclectic group of Mall shoppers standing in line for…something. Based on the "Buy it Now!" signs in the background, it looks like some kind of electronic device. Looks like Poptropica might be poking fun at the notorious lines that form outside Apple stores when they release their new gadget goodies. Here's what they had to say about the above image:
There's a long line outside the mall. People are just chomping at the bit to get a look at… well, something. Who knows what wonders await? Prepare to find out soon in Night Watch Island!
Another image recently posted shows a scene inside the Twin Pines Mall.  Apparently there will be coin-op games along the corridors of the mall. Will we really be able to ride a giant pickle? Only time will tell.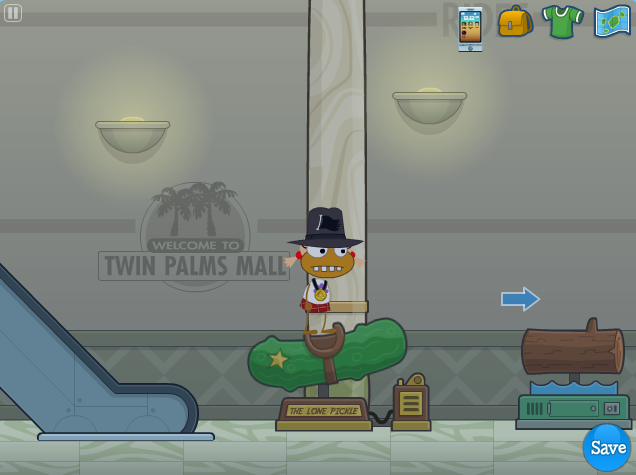 The Lone Pickle was posted with this description:
Does it get any more hair-raising than a white-knuckle ride on a bucking pickle? Probably not.
So, not much to go on. No announcement yet on when Night Watch Island will be released, but we're hoping sometime soon!