Unbelievable!  We've got 33 contestants for our Fall Fashion costume contest!  Yay!  Since there are so many of you vying for fashion supremacy, I've divided the contest up into three parts.  Each part has eleven contestants.  Vote for your favorite and the three with the highest number of votes (regardless of which part they're in) will go up against each other in a Fall Fashion death match!  (Okay, that's a little dramatic.) Here's the catch: you can vote three times in each part, but you don't have to.
Get your votes in by midnight EST on Monday, October 22rd.  I'll post the three semi-finalists on Tuesday the 23rd.  The ultimate winner will be announced Thursday, October 25th.  (That's when the next fan costume contest will begin.  If you want to get ready for it, I'll give you a hint: pumpkins, candy, ghosts…Oh, who am I kidding, you all know what the theme is going to be.)
So, without further ado, here are our first eleven contestants:
Contestant #1: Funny Hawk, also known as Chilly Sky "is not your everyday person. She is fun,nice and creative. She is also very active, she can't sit still!"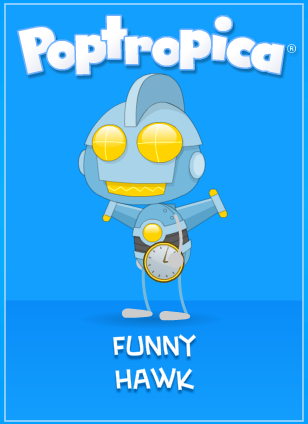 Contestant #2: Funny Tomato, who writes: "In my world, this would be my perfect school walking day: Miami Heat hat wearing, iPod tuning, and Mockingjay book reading, but I couldn't find Mockingjay so I settled with blue skin."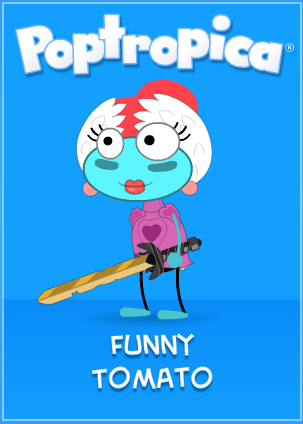 Contestant #3: Young Hippo, says that "Fall makes me think of leaves falling and ghosts coming and Halloween and giving candy to children and having a good time with your family." His outfit is "a dream guardian that takes away bad dreams and helps the world have good dreams with his scythe."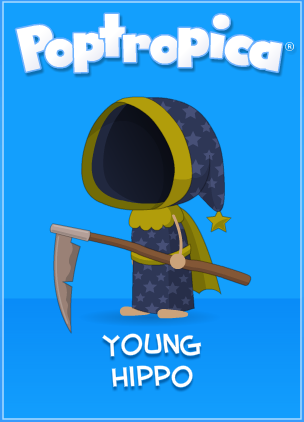 Contestant #4: Crazy Fly, who's sporting her autumn outfit of overalls, a star necklace, some braces, and funky purple hair.
Contestant #5: Young Crown, says, "Fall reminds me of back-to-school so I took a graduate girl (school theme) and an apple. I also added the early Poptropica medalion because that reminds me of Thanksgiving, and thanks for enjoying my review!"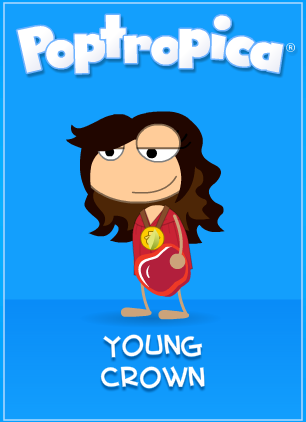 Contestant #6: Squeezy Bubbles, who writes: "To me, Fall is fun, crisp, and colorful. This outfit represents that, plus it's random yet creative, just like Fall itself. I added the hat for a little bit of sophistication."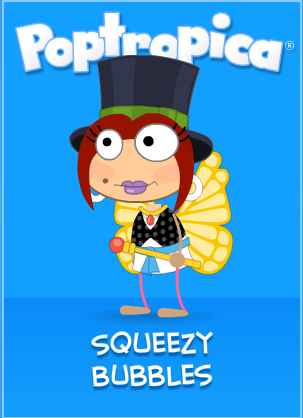 Contestant #7: Maroon Storm, who's wearing a striking leather vest and skirt to go with her goggles, that show she's ready for action.  In her hand she's carrying a gold-tipped cane.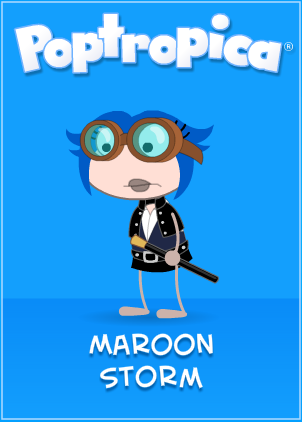 Contestant #8: Shaggy Onion, says her outfit is "Fall formal meets nerdy chic. I wear it a lot and it's my favorite."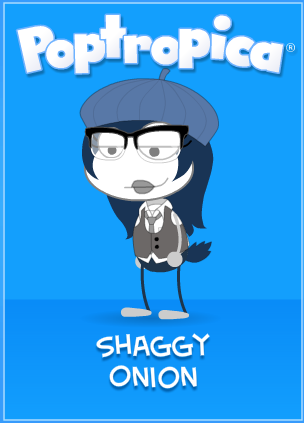 Contestant #9: Quick Ice, in her spooky bat wings, flaming skull tee, and cold weather head scarf, looks ready for October chill and a night out.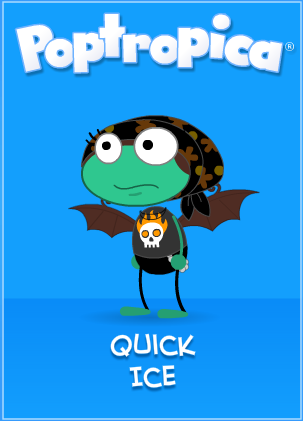 Contestant #10: Shy Bean, says she is "your average, although shy, Poptropican in the daytime. But at night, she is Poptropica's best writer! Writing under the code name of Sparkly Goose, she listens to music as she writes, and never tells any of her friends. They'll never know why she always has bags under her eyes!"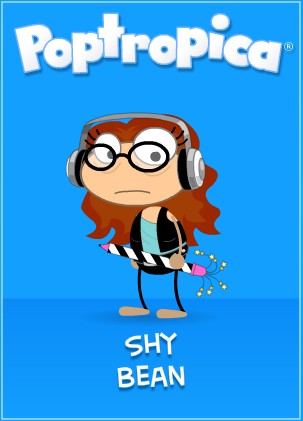 Contestant #11: Lucky Popper, who writes "My Fall fashion is a moderate design of an up-do ponytail, a stunning choker necklace, fairy wings, and a red leaf dress. It is simple, can fly away, but has style. Perfect for warm Fall days. Enjoy!"  Don't forget to mention the pistol you're packing, Popper!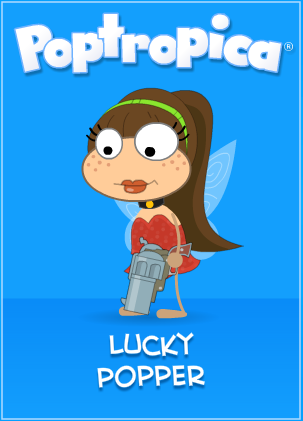 Remember, you can vote up to three times (but you don't have to).
Fan Costume Contest #2: Fall Fashion! (Part One)
Lucky Popper (29%, 41 Votes)
Shaggy Onion (24%, 34 Votes)
Young Hippo (23%, 32 Votes)
Shy Bean (16%, 23 Votes)
Squeezy Bubbles (13%, 18 Votes)
Young Crown (8%, 12 Votes)
Maroon Storm (8%, 12 Votes)
Quick Ice (8%, 12 Votes)
Funny Hawk (6%, 9 Votes)
Funny Tomato (4%, 6 Votes)
Crazy Fly (4%, 5 Votes)
Total Voters: 142
Loading ...