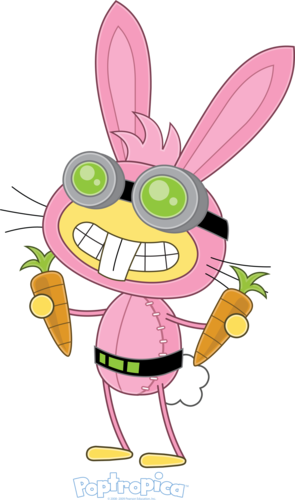 If you pay attention to the Creator's blog, you know they've been trying to get a LEGO Poptropica set made and they need 10,000 signatures to do it. I haven't been re-posting their pleas for more signatures, but this time I am. Why? I'll let them explain:
Minions, we are verging on another major milestone in the march to get our LEGO CUUSOO project fully supported. As I write this, we have nearly crossed the 7,000-supporter mark.

By now, you know the drill. If we can reach 7,500 supporters — three-quarters of the way to our goal! — we'll be handing out a new, free item.

The "Dr. Hare Ears" power will become available via a code if, and only if, we make it to 7,500 supporters. So don't wait around. Help us reach our goal and move one step closer to making "Dr. Hare's Lair" a reality!
I don't know why, but I want those ears! It looks like it's a 'social' power with the ability to give everyone around you ears, too.
Do you think this giveaway isn't so great? Let me know in the comments below what you think they should be giving away as prizes. I'll bet  you guys can come up with some great ideas.