Have you visited the Poptropica Secrets Forum yet? It's a great place to hang out and chat with other Poptropica fans. You'll find tips, cheats and tricks about all the islands, tons of cool costume ideas, and even just fun conversation with friends. There are lots of people participating every day, so take a minute to check it out!
When the forums launched, I announced that the first 500 members would get a special Charter Member badge. Well, we're getting close. Right now, there are 482 registered members in the forum, so if you want to get the special charter member badge that will appear under your name, you need to register for the forum right now! After we hit 500 members, I'll roll out the badge and then that's it! No one else will get one.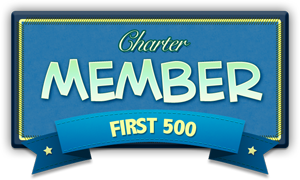 Want to get a sample of the forum? Here are some of the most popular topics going on right now. Some of these already have hundreds of posts!
The Poptropica Secrets Forum is filled with lots of members who post a lot! Here are the top three posters from the forum. Check 'em out and say hello!
Remember, the special charter badge only goes to the first 500 members to register in the forum, so hurry up and join us today!