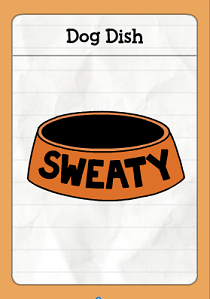 Use the Dog Dish as a container to mix with No-Freez wiper fluid, so that the snow plow driver will leave to go to the convenience store to get some coffee. It's not the typical use for a dog dish, but it's a creative way to solve this particular problem in Poptropica.
How to Get the Dog Dish
Once Roddick is out of his room, go into his room and pick up the dog dish on the floor.