Garlic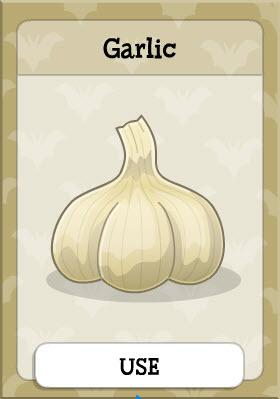 The Garlic is one of the ingredients to create the Anti-Vampirism Serum. You'll also use it to avoid Count Grams from following Katya because Vampires hate Garlic.
How to Get the Garlic
On the Laboratory Room, jump up on the desk and again up to the shelves to get the Garlic.