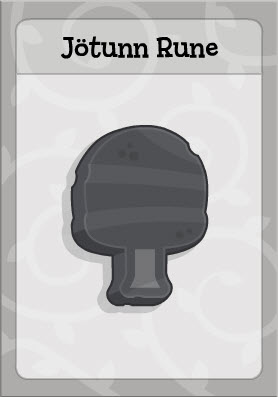 The Jötunn Rune is one of the Five Runes that you'll need to gather to enter to the Sacred Tree in the Forest and talk to the Forest Queen.
How to Get the Jötunn Rune
You will get the Jötunn Rune at the Troll Hill, where there are some very big and kinda stupid trolls that throws rock. You'll need to find your way to get to the top of the hill. The trick in getting to the top is with the last troll, jump up onto the second platform (the one closest to him) and then instead of throwing his rock, he struggles under the weight of it and then accidentally drops it on his head. Jump up onto the top of this rock and then up to the platform above. Run to the right and then you'll find the Jötunn Rune.