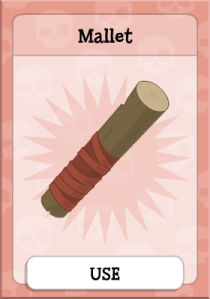 Use the Mallet to make the bell gong and the fish will jump up out of the water for the old man. Because of this he will give you a piece of the map.
How to get the Mallet
Go to Disembark at Dragon Cove, home of Ship-Shape shipbuilders. To find the map piece, go to the water's edge and stand on the sunken statue to reveal a Mallet.