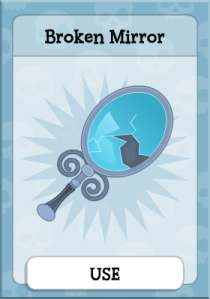 You can use the Broken Mirror to send a message to the lost sailor, so that he knows it is safe to return to the island. Once he returns, he will be reunited with his long lost love, and as a reward he will give you his raft, allowing you to begin your own adventure on the high seas!
How to get the Broken Mirror
While you are inside Stinky Tim's General Store, go to the upper right shelf to get the Broken Mirror.