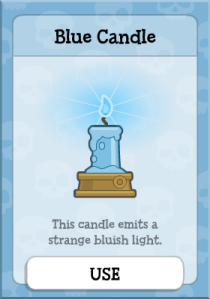 Use the Blue Candle to read the secret writing on the document in the mansion. It will reveal information that can't be seen in ordinary light.
How to get the Blue Candle
Head right till you find a man beside a corn farm. Use the chicken to eat some of the bugs, and the farmer gives you a Blue Candle.