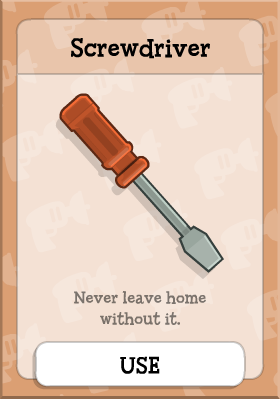 Use the Screwdriver to get the Battery out of the Toy Truck and placed it to the remote control. You will need to open the television using that remote control on the living room to get a static energy from its antenna.
How to Get the Screwdriver
On the CJ's Kitchen in their apartment, run to the right until you see some open drawers above a green and yellow sponge jump up on them and get the screwdriver.