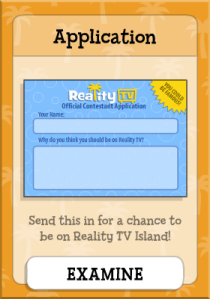 The Application is what you will need to send in to become a contestant for the Reality TV Show.
How to get the Application
After the Tabloid goes into your backpack, examine it and then click to the next page where you'll find an application inside. Click on it and it will go into your backpack.