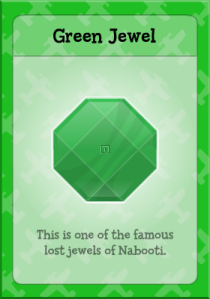 The Green Jewel is one of the missing jewel that you will find in Nabooti Island. Finding all of the jewels is your main mission in this island. Once you complete all the missing five jewels, return to the Nabooti Museum and receive your reward.
How to get the Green Jewel
On the Kaya Forest, speak to the ghost again. Tell him you have found the Fingo and he will give you the green Nabooti jewel as a reward.