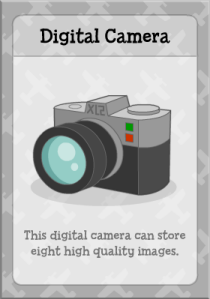 The Digital Camera is used to help the man in safari in taking shots of different animals at the safari. You need to use the camera to get seven good pictures of different animals. Once you help the man, he will give you another item in Nabooti island.
How to get the Digital Camera
On the Nabooti main area, speak to the woman in the blue outfit. Trade the elephant figurine for a Fingo. Now talk to the man and trade your gold nugget for a digital camera.