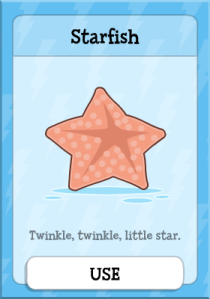 The Starfish will be used as a key to the altar so that you can go underwater into Poseidon's domain.
How to get the Starfish
Once you arrive in this Island proceed to the Temple of the Muses and the signs and statues will tell you a story about the three powerful Goddess. Proceed to the right and jump up to the statues and you will find the Star Fish, you will use this later on as a key.