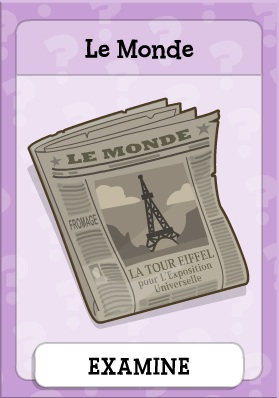 The Le Monde is a newspaper from the Le Monde reporter. She is talking about how good and nice the Paris World's Fair and is not happy that she's going to Chicago's World's Fair.
How to Get the Le Monde
While you meet everyone else on the train, you'll going to meet La Monde reporter, she's a social looking girl with a big dress. When you talk to her the first time, she'll tell about how much better the World's Fair in Paris was. She'll give you a copy of her newspaper, Le Monde.