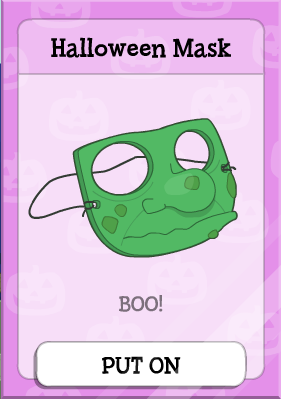 Use the Halloween Mask to enter the Halloween Party. There are cool mini games that they have prepared in the party. Inside the Halloween Party, you'll find a bunch of different games that you need to win. The first one is bobbing for apples. This is very easy. Just click on one apple at a time when they appear. As soon as you get five, you win. The next game is where you carve a pumpkin using the back of Charlie Brown's head as a model. All you need to do here is trace the shapes of a jack-o-lantern and then you'll see your handiwork carved on the pumpkin.
How to Get the Halloween Mask
Once you finished the quest in trying to avoid being spotted by the searchlight, you'll see the mask on a scarecrow. Take the Halloween Mask off the scarecrow and walk to the right where you'll find the entrance to the Halloween Party.