Violin and Music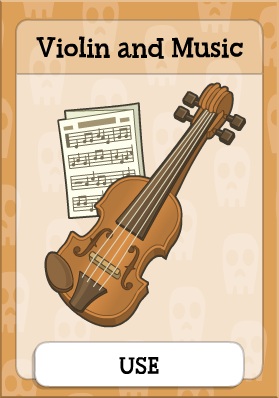 Use the Violin and Music to awake the ghost in the mansion. To play the violin move the bow back and forth across the strings and a song will start to play. Keep doing this until the progress bar is full. You'll briefly see some movement in the window in the house up above.
How to Get the Violin and Music
Go inside the inn in the island and you will find the Violin and Music in the right corner.