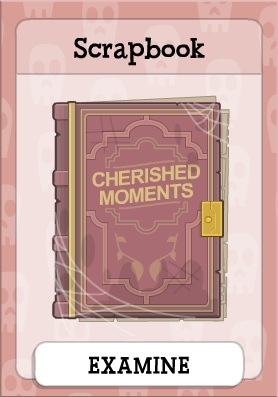 The Scrapbook are photos of Henly Flatbottom, Fiona and Valiant Cherished Moments. You'll discover that they were all once friends with each other.
How to Get the Scrapbook
When you gave the locket and the note to Fiona, she'll cry and leave you. Go down and you'll find a scrapbook.