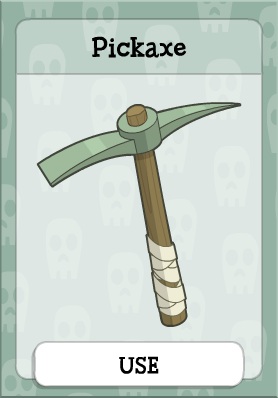 Use the Pickaxe to dig new tunnel to escape in the cell.
How to Get the Pickaxe
The warden will shut the door behind you when you enter to the cell, trapping you inside. But lucky you: there's an easy escape. Push the bed aside to reveal a hole in the ground. Go into the hole and you will discover a tunnel that the prisoner here dug with a pickaxe. Use your thermal scanner, and you'll see the prisoner in the upper-right corner of the tunnel. Along the way you will find the Pickaxe.