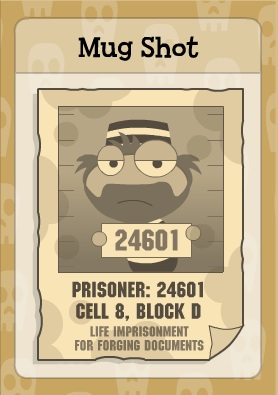 The Mug Shot is the information about the prisoner 24601 in the Cell 8, Block D for a life imprisonment sentence because of forging documents. You will need to find this guy to get information about Fiona.
How to Get the Mug Shot
You will need to get the Hot Cross Buns first from the Gingerbread Store and put it on the Warden's table. The warden's spirit will appear and give you Mug Shot.