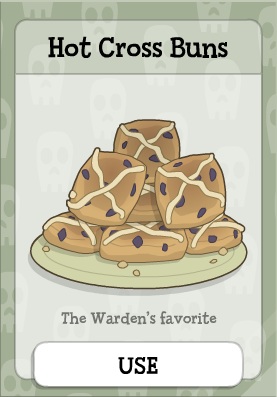 The Hot Cross Buns is the Warden's favorite. You will use this to make the Warden Jeffries appear on the prison. He'll give you a mug shot of an escaped prisoner and tell you a little bit of his sad story.
How to Get the Hot Cross Buns
Before you leave on the Gingerbread House, click on the hot cross buns over on the table.