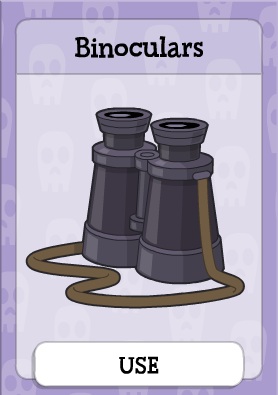 Use the Binoculars to get a closer look of the figure of the ghost in the window on the mansion.
How to Get the Binoculars
Go to the shore and talk to the guy standing outside the tent by the water. He'll speak with you but then the magistrate appears and escorts him away. Pick up the binoculars lying outside the tent.