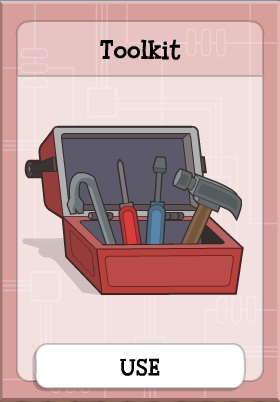 The Toolkit is used to loosen the screws of doors and switches that you need to open in Mystery Train Island. You will use it on the Factory to switch on the power of the control panel. Then you'll use it again to open the door at the top of the Club Nouveau Riche. You will also need this to enter to the club, without it the guard will not let you in.
How to Get the Toolkit
When you arrive to the island, go to the right till you reach the Robo-Bling Boutique. Move upward to its roof top to get the Toolkit.