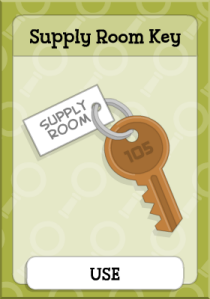 You are going to need the Supply Room Key to get the other piece of the Torn Picture and complete to form the image of a gargoyle head for the secret door in the underground tunnel.
How to Get the Supply Room Key
Talk to the Assistant Curator and ask if you could apply for a job. You will have to pass all the tests and training to be hired as a security guard in the museum. Then, in addition to the job, you get the Supply Room Key.