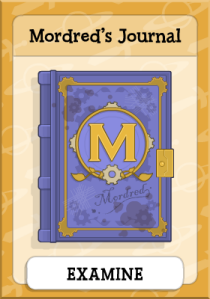 Mordred's Journal contains the secret plans of Mordred, also known as the Binary Bard. Use the Missing Page that you find in the Museum and you'll find what Mordred is up to.
How to Get the Mordred's Journal
Down the trap door in the two bale of hays walk left and ick up the book that is sitting on the chair. This is Mordred's Journal.