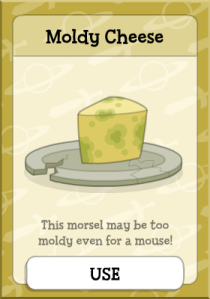 Mmmm. Who wouldn't love some moldy cheese? The Moldy Cheese is used to lure a robot mouse in the tower bedroom of the Princess.
How to Get the Moldy Cheese
Go down the stairs and you will arrive in an underground room. Walk over the moldy cheese on a plate right near the entrance.