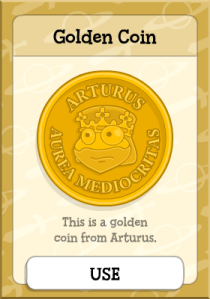 The Golden Coin is the first item that you should get in Astro-Knights Island. You will need this to pay on the Mordred House and the man there will allow you to touch the books there.
How to get the Golden Coin
Proceed immediately to the fountain. In the water near the base of the spaceship you will see something sparking and shiny. Jump up to get it and you will discover that it is a coin.