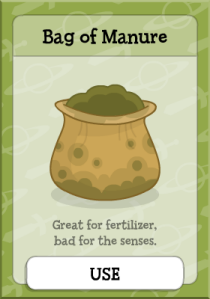 You will find it gross to get the Bag of Manure, but this is very important item in this Island, you will use this to power up the broken hover craft in the Windmill.
How to Get the Bag of Manure
Go to the right until you reach a new area, Ye Olde Rumour Mille. Talk to the hooded guy near the entrance and he will give you a Bag of Manure.