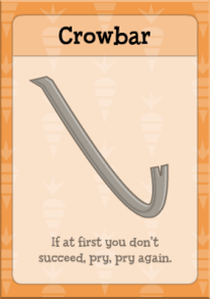 The Crowbar
The Crowbar is used to open the pipe in the Factory, which is the secret hideout for Dr. Hare. Once you have it, go to the Factory area and find the Pipe near the river.
How to Get the Crowbar
You need to get the missing cat first and return it to Charlie in the Charlies Carrot Surplus Co. She will give you the crowbar as a reward for returning her missing cat.