The official info page for Monster Carnival Island was posted this week on the Creator's Blog. Now we know a little more about this upcoming island. Here's the official description from the info page:
In the dead of night, a caravan rumbles into town. The traveling carnival has returned! But this is no day at the park. Behind the lights and the laughter, the carnival harbors a dark secret. Buy a ticket if you dare, but beware — once you enter, you may never be able to escape the Monster Carnival!
We also now know what the exclusive members-only items will be. They are:
Ringmaster costume (available in red, white and purple)
Raven Swarm power
Hypno Powder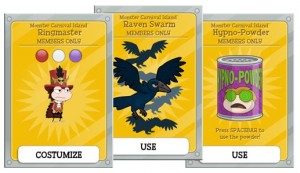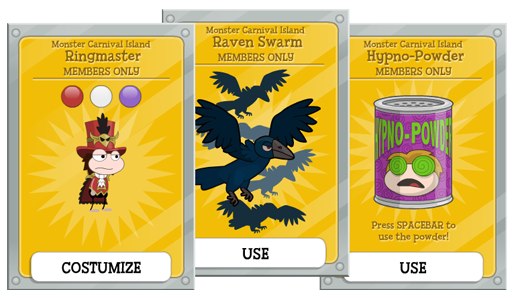 The Ringmaster costume will not be available once the Early Access period ends. Monster Carnival Island comes out in February.