For a limited time, you can get a special item in Poptropica Realms that gives you more Poptanium when you dig, so you'll be able to get Poptanium faster. The item is a sponsored item from Star Wars Rebels, and you guessed it: it's a light saber.
They should mention this in the promotions because I think more people would go get it if they said it was a light saber from Star Wars, which is really cool. Instead, the blog and all the advertisements in the island areas just say it's a tool that gets you more Poptanium faster, which honestly doesn't sound nearly as exciting as getting a light saber, don't you think?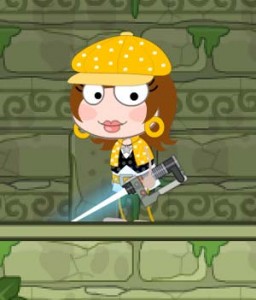 And hey, I know I haven't been posting that much lately and I'm way behind on my island walkthroughs, but once I have some more free time I will catch up, I promise. I'm going to try to post a lot more frequently from now on!