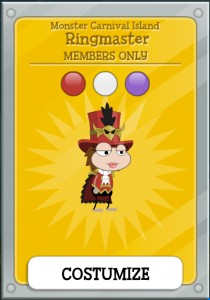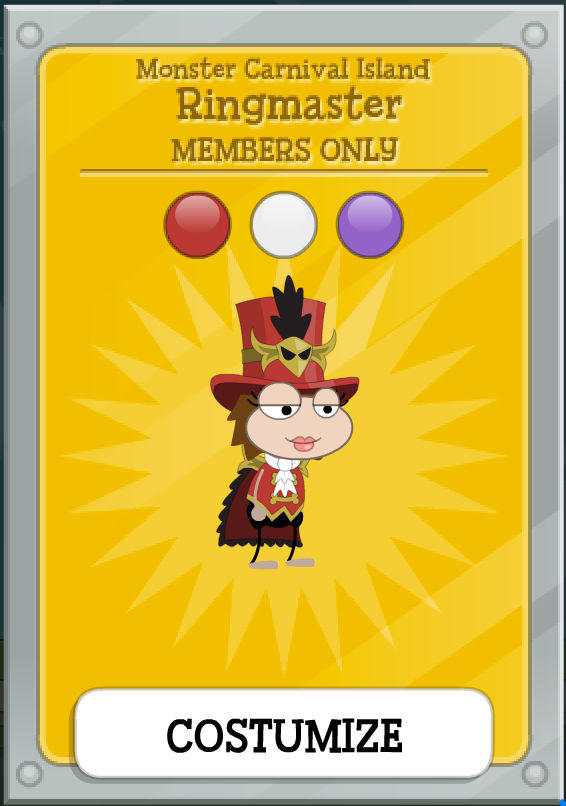 Members, don't forget to go to the Poptropica Store and claim your Ringmaster Costume. It will only be available during the Early Access Period for Monster Carnival Island. It's one of three exclusive items for members who play the island. Let's take a quick look at what you get!
First, the outfit itself comes in three different colors: classic red, white and purple. It features a top hat, a ruffled shirt and a nice flowing cape to complete the look. You'll feel right at home in the center ring of your very own circus. I think it would look great with friends dressed up in some of the clown outfits in a common room. Get someone in the lion outfit and you're ready to go. The only thing that's missing is a whip to keep that lion tamed.
What do you think of the ringmaster outfit? And any guesses when members will get their first crack at the incredibly long-awaited Monster Carnival Island?