Welcome to our first Poptropica Secrets Fan Costume Contest!  Yay!  The theme, of course, was Summer Fun.  Check out the costumes and outfits that your fellow Poptropicans submitted, then vote at the bottom for  your favorite.  If you're one of the awesome fans who submitted a costume, thank you!  And please don't worry if you don't win, there will be plenty of other opportunities.  (Personally, I think these are all fantastic!)  After Super Villain Island comes out, I'll ask for suggestions for a theme for the next Fan Costume Contest.
By the way, my apologies to Grey Panda.  GP wrote up a great description of his Summer Fun outfit, but it's obviously not what the Avatar Studio image is showing right now.  For the next contest, I'll announce an end date, so you'll all know how long your Poptropican needs to stay in your contest outfit.  Sorry again Grey Panda!
Anyway, without further ado, here are your contestants:
Contestant #1: Slippery Dragon, who says, "I have a surfboard to surf at the beach and a lightning necklace to celebrate the shells because lighting strikes something to make shells also i have a color shirt because summer has a lot of colors."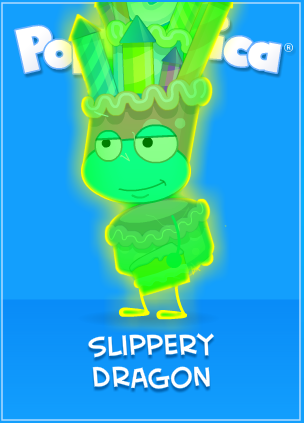 Contestant #2: Yellow Snowball who looks like a serious Summer rocker!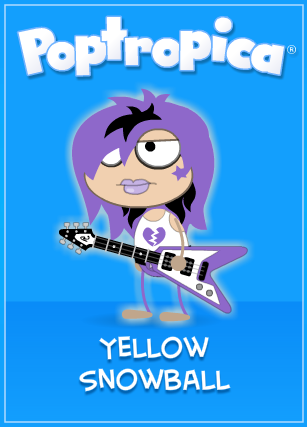 Contestant #3: Fearless Knuckles, who tells this story: "In the dusty world of the Wild West, where it never rains, where summer never ends, lives a brave peace-keeper, Sparkles_a23. She spends her summer fighting criminals, with a gun, and a wiley smile… And some awsome hair =)"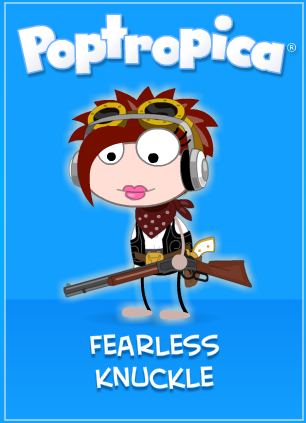 Contestant #4: Shy Mosquito who's sporting a magical trident, a windswept scarf, and is chomping on some gum.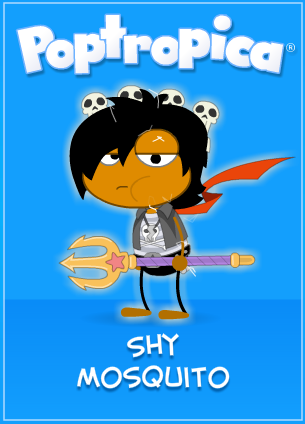 Contestant #5: Cool Whale, who describes herself as "a demigod surfer who doesn't care if Zeus blast her out out of the sky, as long as she surfs."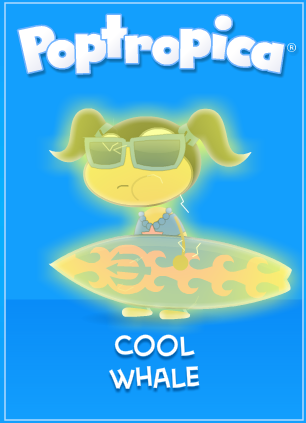 Contestant #6: Cheerful Singer who says "so, this expresses my fangirly side, a bit. I wear a sweater alike my Poptropican's, put my hair back with a hairband (usually blue) and I always chew some 5 Gum. The spearmint flavour."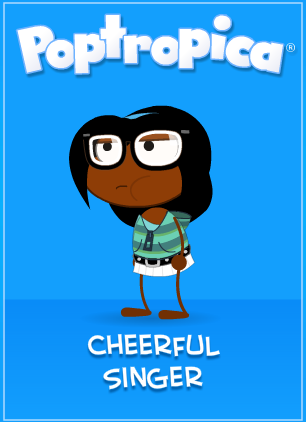 Contestant #7 : Happy Rider who looks ready for a cool Summer night in her purple turtle neck.
Contestant #8: Speedy Bean who says "so, my character is wearing the ultimate swimsuit for summer!!"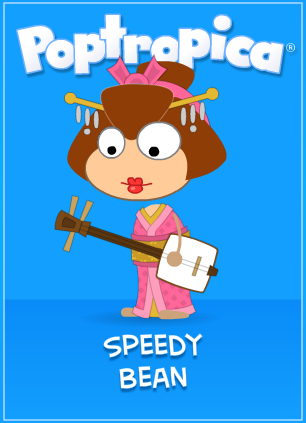 Contestant #9: Funny Tomato who writes: "This outfit was just because, it made me remember what I wanted to do in summer when I was little. In other words, ballerina at day break and secret knight/ninga at night.  I loved this outfit and I hope you guys do to."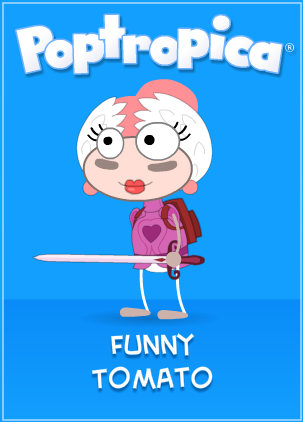 Contestant #10: Angry Bear who's headed to the beach in shades and a blue 'do.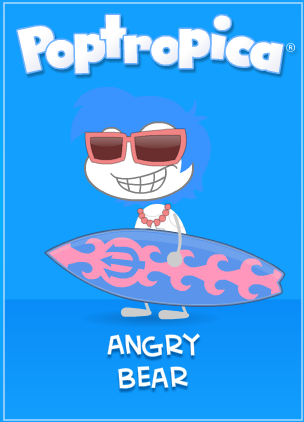 Vote Here!
Which of these is your favorite Summer Fun outfit?
Fearless Knuckles (20%, 726 Votes)
Cool Whale (14%, 503 Votes)
Angry Bear (11%, 396 Votes)
Happy Rider (11%, 394 Votes)
Cheerful Singer (11%, 389 Votes)
Slippery Dragon (10%, 362 Votes)
Shy Mosquito (10%, 346 Votes)
Yellow Snowball (6%, 228 Votes)
Funny Tomato (4%, 129 Votes)
Speedy Bean (3%, 84 Votes)
Total Voters: 3,557
Loading ...